Well, I made it through to the 3rd week of the Designer Survivor challenge! Phew! The teams have just been selected and I am part of the "Hinges Team". I made a cute little blinkie for us to wear in the forum: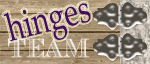 This week I am REALLY going to need everyone to vote for us so that we can win immunity... there is a LOT of talent in the competition and I'm pretty sure that without immunity this will unfortunately be my last week.. so PPPPLLLLEEEAAASSSEEE vote for me! Well, not yet :) I'm just trying to get you all pumped up and ready to vote once we actually receive the challenge, create the goods and upload them for you :) So, my question is... what can I do to guarantee your vote and/or encourage you to get your friends and family to also vote for the "Hinges Team"? Please leave a comment here if you have a suggestion.
Apart from that, it is my birthday on Monday - Happy Birthday To Me! What this means is that my darling husband is buying me a new monitor - YIPPEE!! MORE ROOM TO DESIGN!!! It also means that I am one more year closer to being 100 so I decided to put my miniscule products on sale. I've been a bit too busy with the Battle of the Creative Teams and Designer Survivor to have actually put anything new in my stores but if you are after the Fun Park kit and/or the sunburst overlays, now is the time to buy them. :) The Fun Park kit is only $1.70 and the Sunburst Overlays are only 68c per pack of 5! I'll also be adding the "Oh, the Candles You'll Blow" collab kit to the store shortly so if you missed it you will also be able to grab that for a bargain price too.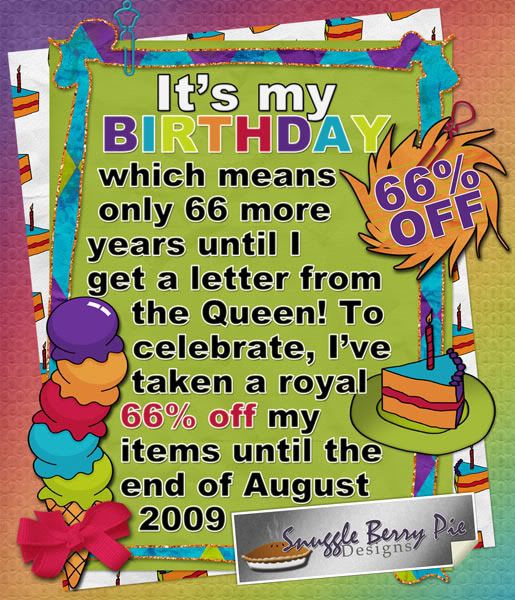 The sale is valid at both stores until the end of August:
*
Haven Designz Digi Scraps
*
Digital Scrap Ink
Don't forget to leave a comment about how I can gently persuade you (and your friends/family) to vote for the Hinges Team this week so we win immunity! :)
Thanks!