As part of the final week of The Next Best Thing Designer Contest, we were asked to create at least one CU item to give away as a freebie and also use it in our kit for the challenge. Since most of my elements this week were very plane-specific, I thought that you would probably prefer the more generic elements as my CU freebie.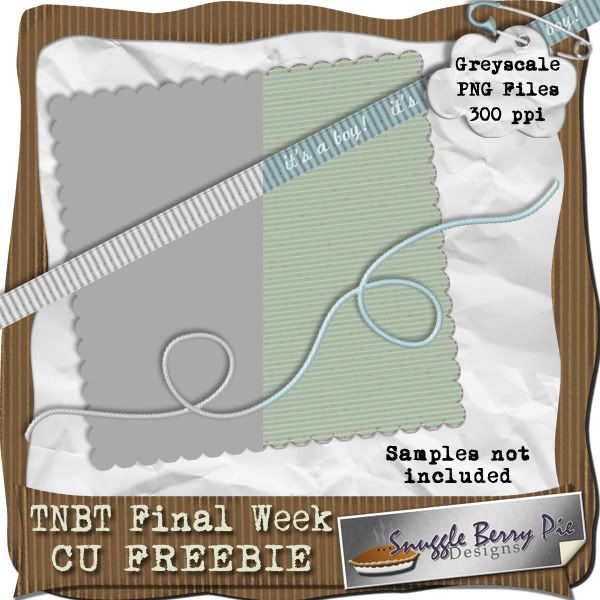 Contents:
1x Scallop-Edged Paper
1x Grosgrain Ribbon
1x Winding String
Download 'CU Items':
via
The Next Best Thing
contest at Digital Scrap Ink (free registration required):
*
CU Items
(1.4Mb)
The samples are not included in this download but are all part of the 'Just "Plane" Cute' kit that I created for this week's entry. For a preview of the kit and details of where to download it, check out my previous post.
Enjoy!