I FINALLY completed the Fun Park kit and it will be released as the very first product in my two stores (
Digital Scrap Ink
and
Haven Designz
) on Wednesday 15th of July!!! Yippee!!!
To mark this momentous occasion, I have put a RAK entry in the Rubber Room at DSA where I am randomly selecting 2 people to get the kit for free. In addition to this, I will be posting a coupon for % off the kit based on the number of people who respond to the RAK entry up to 90% off! So... click
HERE
to head on over to the Rubber Room and leave a comment about your favourite element or paper in the kit (free registration required).
Here are the previews of the kit.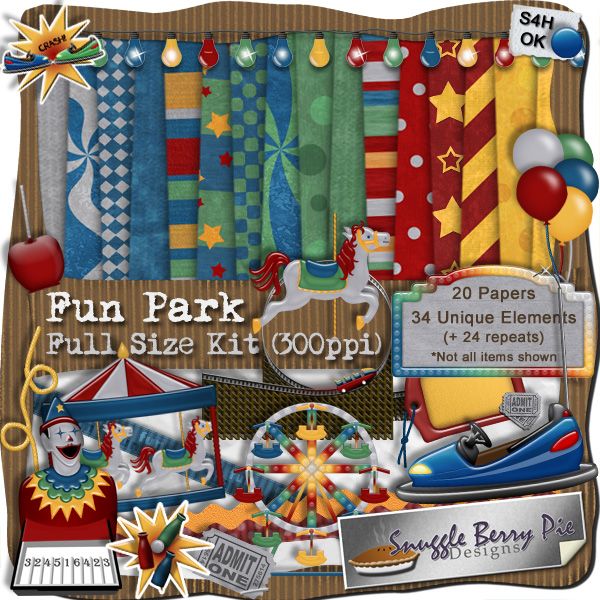 Enjoy!