As mentioned in my previous post, I made it through to the third round of The Next Best Thing designer contest and this week I had to create a freebie quick page as well as a kit.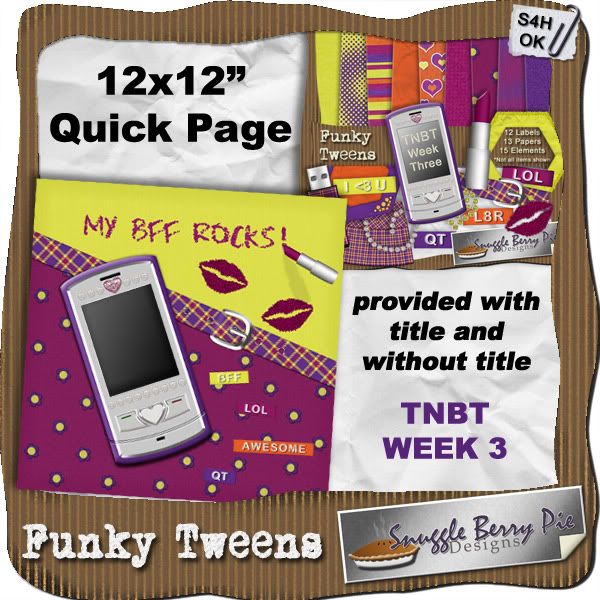 Download 'Funky Tweens' QP:
via
The Next Best Thing
contest at Digital Scrap Ink (free registration required):
*
Quick Page
(28.7Mb)
If you are looking for the freebie kit that was used to create this QP, check out my previous post :)
I hope you enjoy using this QP as much as I enjoyed creating it. Please leave a comment on the kit or quick page (in the gallery at Digital Scrap Ink) so that I can be put through to the next round of the competition and you can get more weeks of free kits!
Enjoy!