Welcome to my first ever blog train! Jump onboard and travel from blog to blog collecting the freebie mini kit from each blog to make up a fantastic #1 Dad MEGA kit containing more than 40 papers and more than 60 elements! These mini kits will be available until June 7th 2009 after which they will be collated and sold at Brownie Scraps with all proceeds going to the
ALS Association
.
Here's my contribution.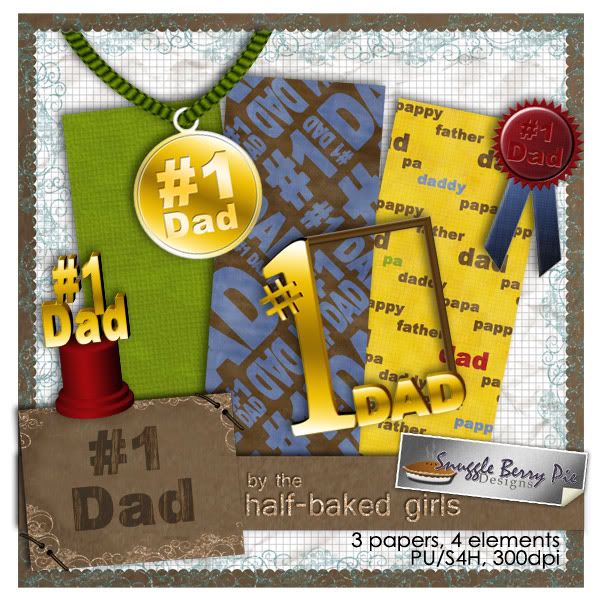 Download (13.2Mb)

And here's a sneak peek at some of the other mini's:



If you just came from Wyld Web Designs, your next stop is: Design by Sonja. Otherwise the complete list of stops is below. Note, we are all in different time zones so if an entry is not yet posted, you may need to check back in a few hours.

FlutterbyeFaery Designs
Remember ME Digitals
Ohana Designs
Wyld Web Designs
Snuggle Berry Pie Designs <-- You are here
Design by Sonja
JewelScraps
JayaPrem's Hangout
MrsJayBob Designs
MissTrishs Digi Designs
Mariposa Designs
Digi Dandy Designs
Scraps by Helen
Mad Genius Designs
Paper Ma Chez Designs
Enjoy!